OH! The Road 2 Hope half marathon! The traditional season ender for me for lo, these past three years! Why not make it a fourth and complete almost a week's worth of ugly race shirts and medals?!?! Truth be told, I've always had a great race at this half marathon and it was no sacrifice to me to run it for a fourth time.
The fall season was really, really strange. I didn't train for any PBs for myself. Once it was confirmed that I'd gotten the
pacing gig
for the Niagara Falls Half Marathon, I concentrated on that and continued to enjoy the bike. Rather early on, I mentioned to
Emma
that if she wanted to go for a Sub-1:50 PB here (if Oakville didn't work out), that I'd be game to pace her (figuring that I could hold the pace... )
So race morning came and that was the plan.
The hallway we had planned to meet up in was blocked off, so we removed ourselves to the gym, but the cell service was spotty. We finally met up with everyone we were supposed to and made our way outside.
Best race memory #1: Squatting on the edge of a forest with nothing but a foil blanket for privacy with about 15 friends and strangers, all in the name of avoiding a port a potty line. That was a first.
The first half: KM 1-10
So, we made our way to the embankment/start area/clusterfuck that is one of the hallmarks of this race and tossed our pre-race warm stuff and waited for the gun. Besides Emma, there was:
Sam
,
Patty
, Amy and
Kim
. Everyone except Kim wanted the sub 1:50. No one but me had a paceband (customized to another hallmark of this race - the 4k of downhill). So, no pressure.
I might as well steal this from Kim as well.
Me, Sam, Patty, Amy, Kim, Emma
Gun goes and we're.... o f f... ish. Clusterfuck of congestion just to get on the road where I rhetorically ask, "Why don't they start this one the road?!?!" No problem. Gotta get to a 5:12 here and for the next 5k and we're golden. The first km comes up at 5:19. No problem. 7 seconds. Easy. I consider starting to talk and banter and then I realize I'm not pacing for real and that I don't need to lighten the load and be the Best!Pacer!Ever! These gals are my friends. They already know I'm awesome. Look at the tights.
Speaking of tights, I didn't worry at all about them following me despite my short stature. How can you miss those tights?! I even make it easy because my short-legs are of the double wide/thunder thigh variety so there's more to love see.
So its fine. Sam's right behind me, and so is Emma. I'm settling in. This is feeling easy! I'm cruising on Mud Street and hear and see someone hock a loogie right behind me. I discreetly wipe my ass. "Um. Obviously I didn't spit on you! I'm a pro spitter!" Sam chimes in behind me. Okay, okay! Time to hit the downhill!
We have 5 seconds in the bank once we hit the downhill. I'm doing mental math like Stephen Hawking and and pacing like I've got the clif bar balloon stick in my hand. Hitting the down hill is the easy part. WooHOO! Follow the tights, gals, follow the tights!
We get on the Red Hill Parkway and I realize we don't have Patty. Sam tells me she dropped out in the early Ks which is likely for the best considering her calves. (Check out her blog - she ran a smart race). We all exclaim about the beauty of the down hill! If only all races were like this! If only this race was a 10k! If only I could run 4:26/km so effortlessly all the time.
Whoa. Let's reel that in a bit, eh?
All's well though as the weather nemesis of my race year shows up and we're hit with a headwind which doesn't make it as easy as it should be (asshole).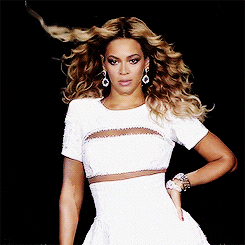 We finished the section with 26 seconds in the bank.
5:19-5:07-5:10-5:07-5:12-4:56-4:56-4:49-5:02-5:11, time: 50:49, pace band: 51:15
The End. The brutal, ugly (except for the tights!), end: KM 11-21.1
I'm not going to sugar coat it here. I was feeling a bit like Blerch. I had legs, I had breath, but I had no gumption. I hadn't taken a gel yet, so when the next water station came up, rather then running through it, squeezing the cup and drinking on the go like the pro racer my tights demanded, I walked to take my Island Nector Gu (Ya mon!). The 11k water station comes at the off ramp on Barton street, so it meant that I could walk the incline there as well. This is also where I got my first (of many, obvs) comments on the tights. After ripping the chewed gum off of my dollar store gloves, I set about to catch Emma and Sam back up. I was pacing after all, we had only the last half and we had time in the bank. What could go wrong?
You idiot - have you not even raced anything this year? What about the headwind?
I caught Sam and Emma just about the time we hit the trail after the bricks and was like, "oh, hey girls!" Then I took the lead again. At this point, any sense of racing or getting to the end with a 1:49xx went, "Oh, fuck you." I just... couldn't. 9k to go and I gave up on myself. Quickly, I said to Sam, "Just keep her at 5:15s, she's got it." Sam looked at me like, WTF are you doing? I can't even read my watch! Didn't we just have a whole conversation about drug-store reading glasses. And then... I left them behind.
First things first. Music. I had put my shuffle on my small waistband pocket and had put the earbuds into my cleavage so I fished them out and turned on the shuffle. The playlist had 1h30m of music and I blasted it into my ears and took off. I could see Emma and Sam in the distance. We started to get to the red bridge that goes over the QEW and things started to feel good. Maybe I just needed the Island Nector to kick in? Hey, I'm doing awesome! Sub 5min/km pace! What the heck! Oh, we're on a downhill. HAHAH. Okay.
Then, I'm on the lakefront path and things aren't quite that easy anymore despite the fact that Taylor Swift is telling me to Shake It Off, Shake It Off. Still, things aren't horrible. I've still got friends. This headwind and I pretty much have a goddamned blood pact by now.
Around this time, I decide I'll probably finish 1:50-1:51. No worries. Respectable. Then, the 1:50 pacer passes and I hear her say, "Ya, we'll make up some time here." She had one person with her that I could see. Now, far be it for me to tell you how to pace, but personally, with 6k left in a race, I'd rather be trying to slow down than speed up. Just me. As she passes, another round of, well fuck this, goes through me and I decide to walk the next water station. Then, low! A vision in pink leggings - I see Sam.
S A M!!!
She turns, and we are joined once again. Destined finally, to finish a race together!
The rest of the race goes like this:
ME: Hold on, I've gotta put these earbuds back in my cleavage again.
SAM: If you angle your head for the trajectory of the spit, you'll never hit anyone, but you've gotta judge the wind too.
ME: Oh my God! We're going to actually finish together (thinking, don't sprint past me at the end)..
Sam: YAY! (I guess there will be no finish line sprint.)
Best race memory #2: After many, MANY, "I LOVE your pants!!! I love your outfit!!!" and both of us saying Thanks, I say to Sam, "Obviously, they are talking to me!" Sam: They are probs talking about me! Random guy in the God Awful race shirt: No! They are talking about me!!! Sam: Must be your original outfit.
We talked before the race (when we saw Captain American) about how it sucks to get passed by the people dressed up during a race. I mean, looking good is one thing, a costume race is another, but a random person dressed as a hot dog who passes you is just a bit too much.
Random Hot Dog dude passed us at about 18k.
Sam and I didn't speak, but our shared look clearly communicated, are you fucking kidding me?!?
Then I saw a photographer:
Me: A photographer!!!
Sam: Hunh?
Me: Race Photos!!!
Sam, Eh, what?
Me: Take my hand, Sam. Take my hand. SAM, HOLD MY HAND!!!
Srsly! Who has the best tights? And pit stains!
Then, I realized that I hadn't tapped the 20k sign the week before. How could I forget! I can't believe it!!! As it came into view, I told Sam I was going over and tapped it. She started to pick it up here and I was dying. There is a little incline right before the turn the the finish line and I always hate it. It is just BRUTAL! Then, we're on the straightaway in the chute to the end. I start waving my arms in the universal "Make some noise!" gesture to get us all the cheers
our tights
we deserve and I quickly see a commotion at the end with paramedics working on a downed runner. Sadly,
Richard Greidanus passed away.
Knowing how badly the guy down shook up Sam last year, I grab her hand again and yell, "Look away, Sam, Don't look!!" Thankfully, she thinks I mean don't look at the clock and we finished together and as above, holding hands.
5:11-5:21 (GU)-6:03-5:12-5:39-5:52-5:40-5:25-5:41-5:34-5:18-1:24 (for 260m), split: 1:02:30, time: 1:53:19, pace band: 1:49:45
Well, that's the season done. Day two of off season and I'm enjoying it by doing nothing so far. Look for a bit more activity in the next while as I lay out my 2015 plans. They are familiar and big, and this year, no matter what the weather or my body throws at me, I hope to complete them all.