WooHoo! Yet
another
great week of training!
Monday: Rest Day.
Tuesday: Treadmill tempo during my lunch hour. This just felt good. I did the typical: 12 minute warm up, 20 minutes at 5:25/km pace and cool down to round out the 4 miles. 6.44k, 37:40
Wednesday: Ah-MAZ-ING ten k tempo. It was just a great, great run and it was a wonderful way to celebrate Robbie Burns day. This run was 15 minute warm up, 20 minutes at 5:25/km and the rest to cool down. Around 17 minutes, the clinic leader came up on me and I managed to gasp: "Don't push the pace. Three minutes. Left. Temp. O." He glided along with me until I was done and we ran the rest nice and easy. 10.12k, 59:12
Thursday: Official clinic night. We had a great injury prevention/stretching talk and then headed out for 8k easy. My legs wouldn't stay slow for this one. 8.24k, 50:53
Friday: As I had the Robbie Burns race on Sunday, I decided to do my long run on Friday as I work from home that day. It was a snowy morning, but it wasn't cold out and the snow was sticky, not slippery. By the end of the cut-back LSD my feet were soaked, but I was very happy to have finished the run:
16k, 1:39:51.
Saturday: Rest
Sunday:
Robbie Burns 8k race
. A great, great day for a great, great run!
8k, 44:58.
Total KM:
48.8k
Total Time:
4:52:34
Average pace per KM:
0:06:00
The next two weeks will be key in keeping up my mileage as we are heading aboard this for a week of fun-filled family time February 12-19: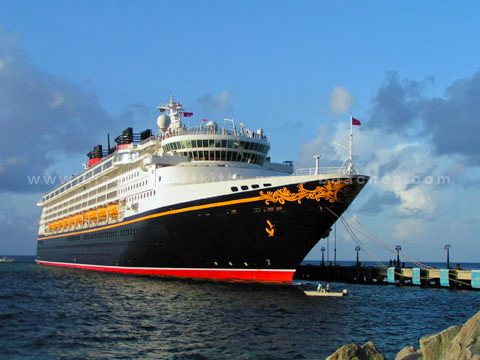 That's the Disney Wonder and we sail from LA to Mexico and back. It will be our first cruise, our first time in Mexico and our first family trip!
This is the first week when my LSD run actually matched that of the group and that my total distance is what it should be. While we are supposed to stay at 16k this week and head up to 23k the week after, I'm pretty sure I'll hit 18-20k this week and do my final long run before the trip on February 11th in honour of Sherry Arnold.
The weeks are flying by for sure!
How is your training? Are you heading on any winter holiday soon?